Transform your gut health today!
My name is Dr. Paria and I created this online course because I know how frustrating it can be to deal with gut issues like chronic bloating, abdominal pain, food sensitivities... the list goes on!
I spent so much time scouring the internet trying to find an answer of what was going on, while simultaneously feeling let down by all the doctors I was going to for help.
This course is intended to bring all the information that you need in one place. My goal is to walk you through how your gut works, what can positively and negatively impact it, and show you the various ways I tackle conditions like candida overgrowth, parasites, and more in my practice (with supplements included!).
By the end of this course, you should be able to move forward confidently in life knowing you have all the knowledge you need to keep your gut in check and tackle any issues that may arise!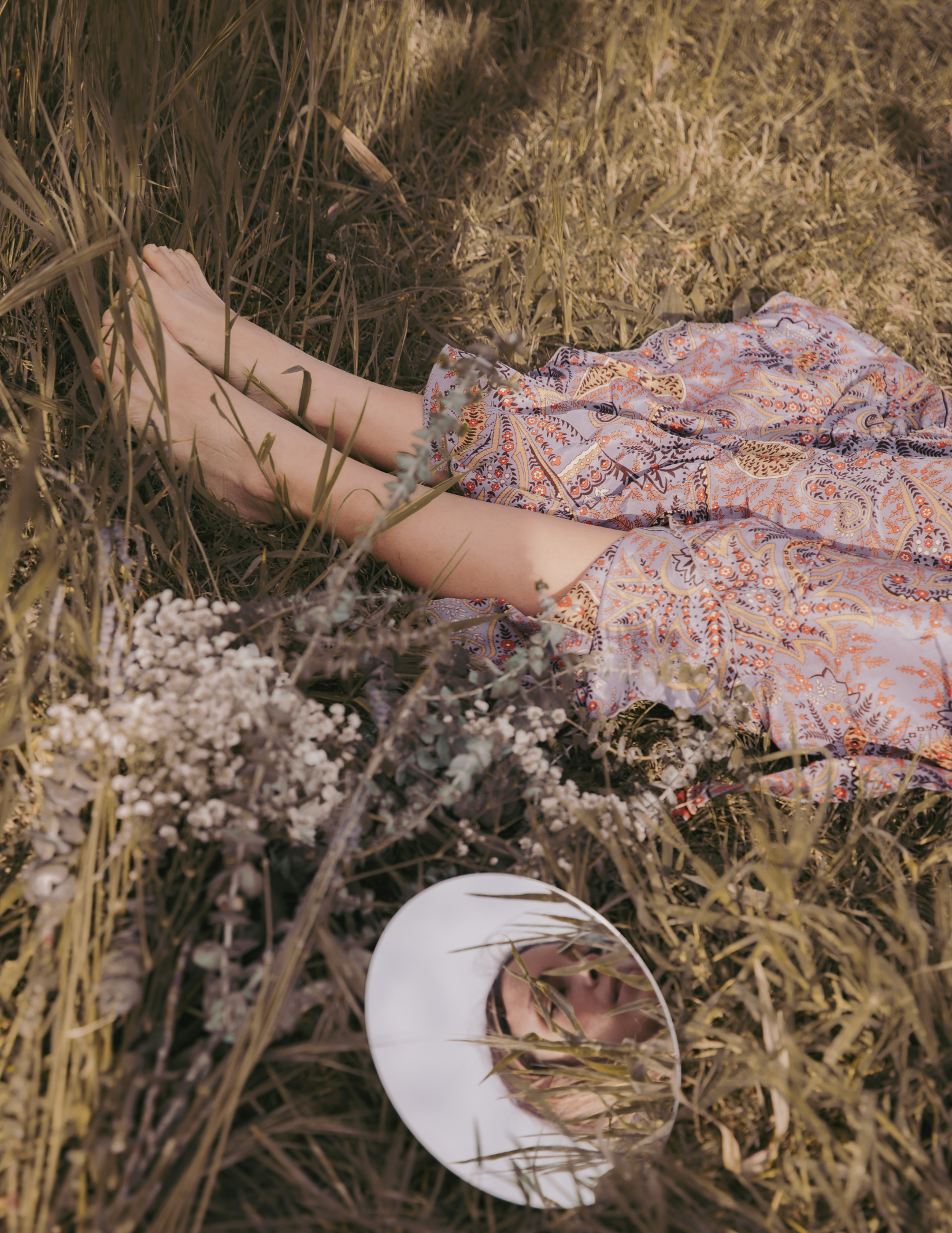 "Dr. Parias Master Your Gut course provided such a solid foundation on how to target and heal underlying gut issues (like digestion, constipation, bloating, leaky gut, candida, parasites and more) at the root cause level - which i've since learned is truly the key to health. This course cuts straight to what you need to know and will save you time and money spent on gut health 'guess work, which is something I did for years. Dr. Paria's course was so comprehensive yet incredibly digestible, and the case studies and supplement recommendations were invaluable. Whether you're a newbie wanting to take charge of your health or a health professional (like I am), I highly recommend this course."
- Kaya

"Dr. Paria's gut course was just what I needed after months of feeling sluggish, fatigued & struggling with stomach issues. The course breaks down what can be an overwhelming topic into manageable segments, and showed me how small changes can make a big difference to how you feel overall. It put me on a great track to improving my overall health and I'm excited to keep implementing Dr. Paria's tips to my everyday life. Highly recommend this course!"
- Molly D.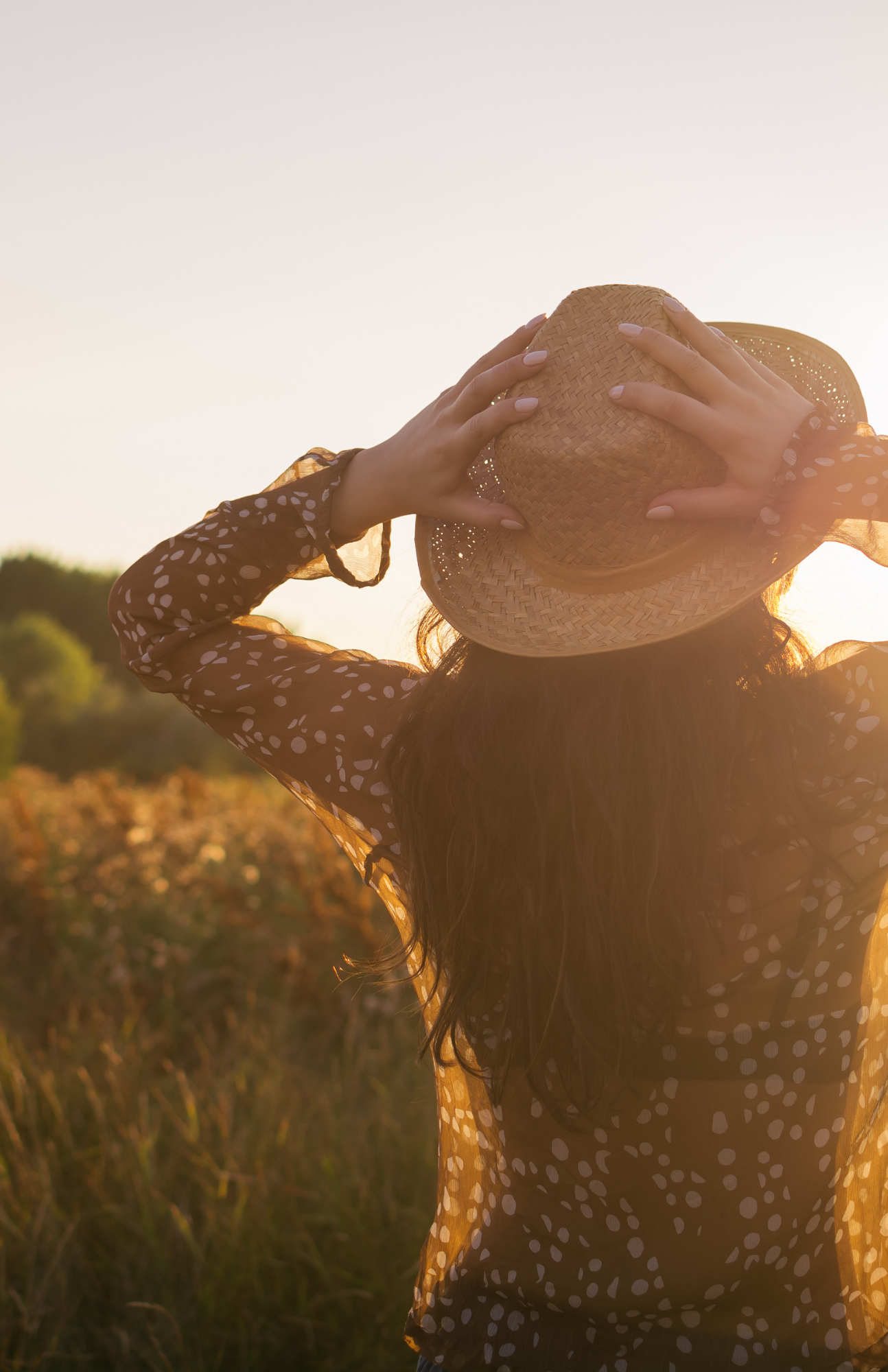 IS THIS COURSE RIGHT FOR YOU?
ARE YOU TIRED OF...
Feeling overwhelmed with all the information online?
Dealing with chronic gut issues like constipation and bloating?
Feeling exhausted from not getting real answers?
Wondering what a root cause approach looks like?
DO YOU DREAM OF....
No longer struggling with your gut?
Having a sense of direction when it comes to your healing?
Feeling empowered in your knowledge?
Getting all the information you need at your fingertips?
Just learning more in depth about gut health and how to approach various conditions?
THEN THIS COURSE IS FOR YOU!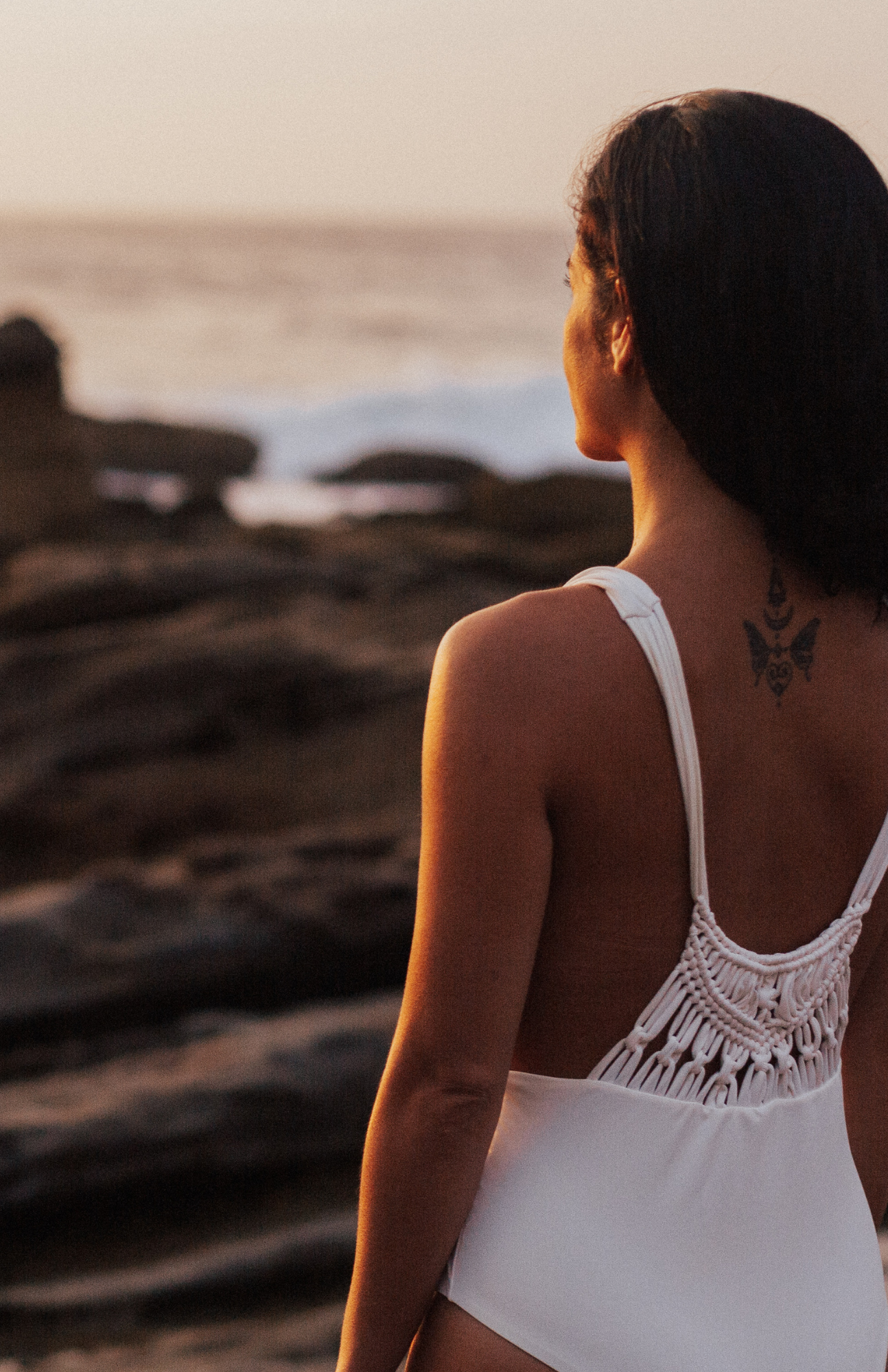 "
Dr. Paria, thank you! I have suffered from gut problems for most of my adult life. This course provided me with the information needed to pinpoint what was causing these issues. I'm so excited and relieved to have 
finally
 found a solution!"
- Addison B
WHAT TO EXPECT IN THIS COURSE: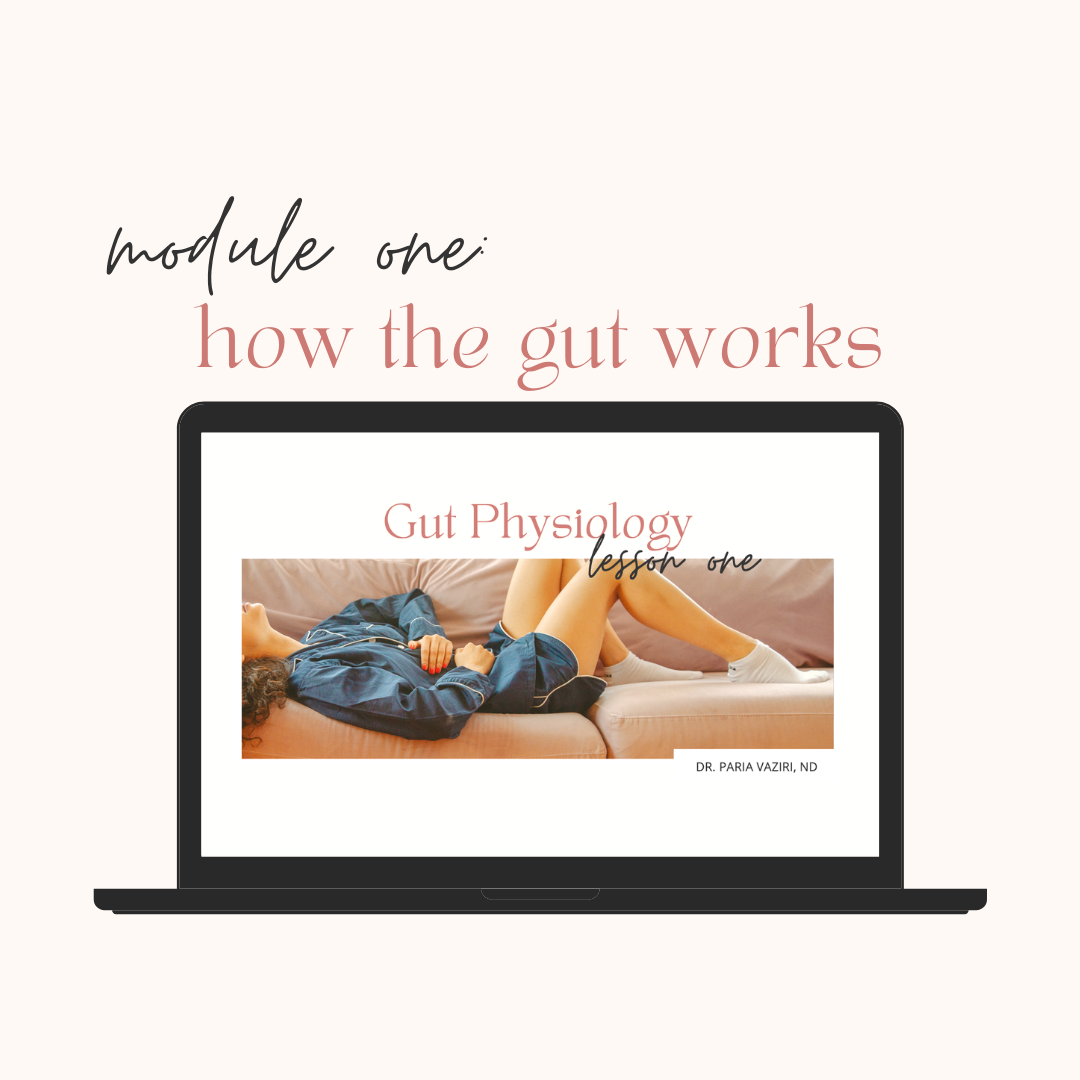 Module one is a complete breakdown of how the gut works, from the way in all the way to the way out. This module is important because it helps establish a strong foundation of knowledge that you can carry through to the rest of the lessons.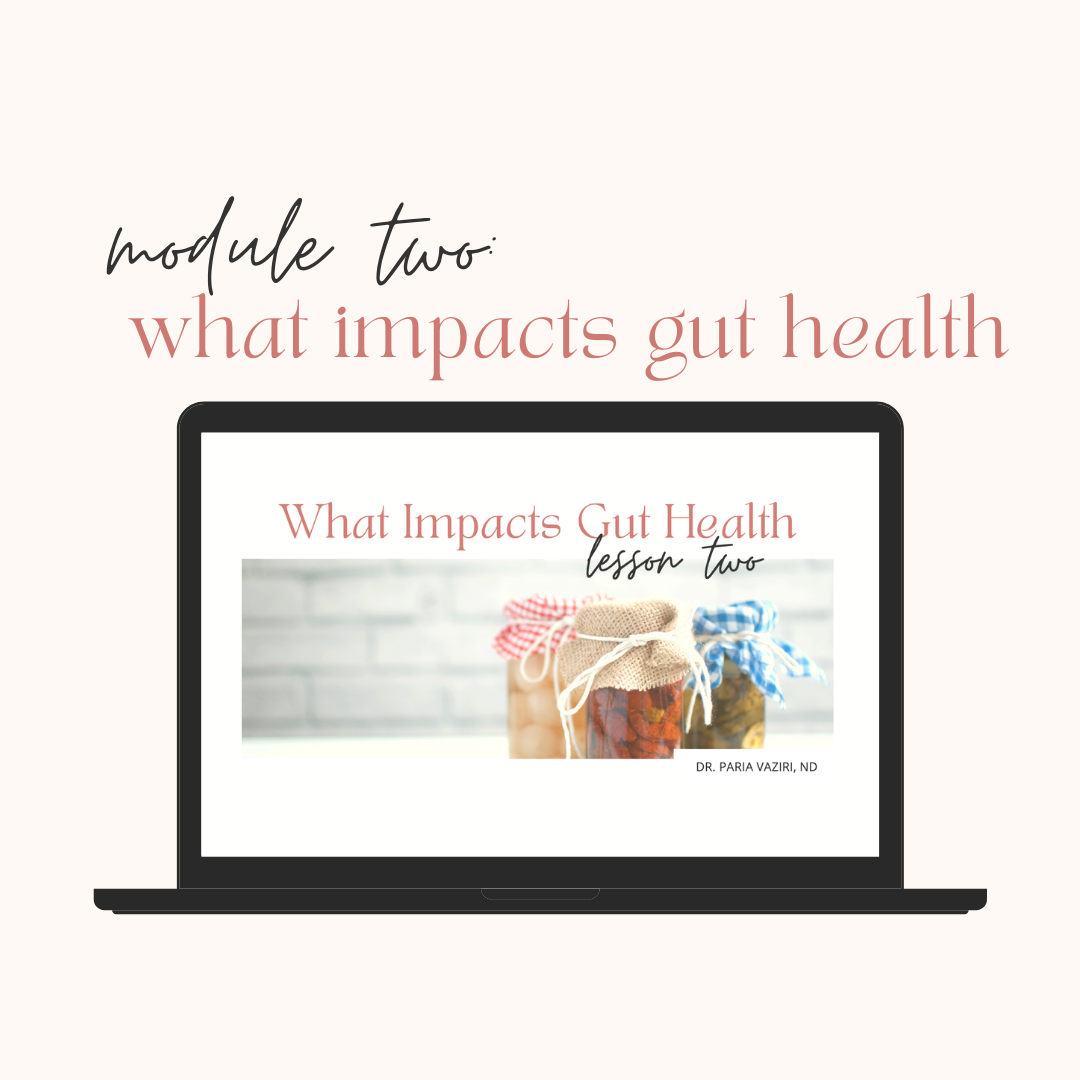 In module two we start to break down all the various factors that can impact gut health, ranging from diet, to stress, to exercise, and much more. This module was created to help you learn exactly how powerful lifestyle changes can be in order to curate your best gut health.
How to read food labels is essential for gut health! Food can have one of the biggest healing or harming impacts on our gut, and in this module I teach you exactly how to determine if something you are consuming could be contributing to your gut health.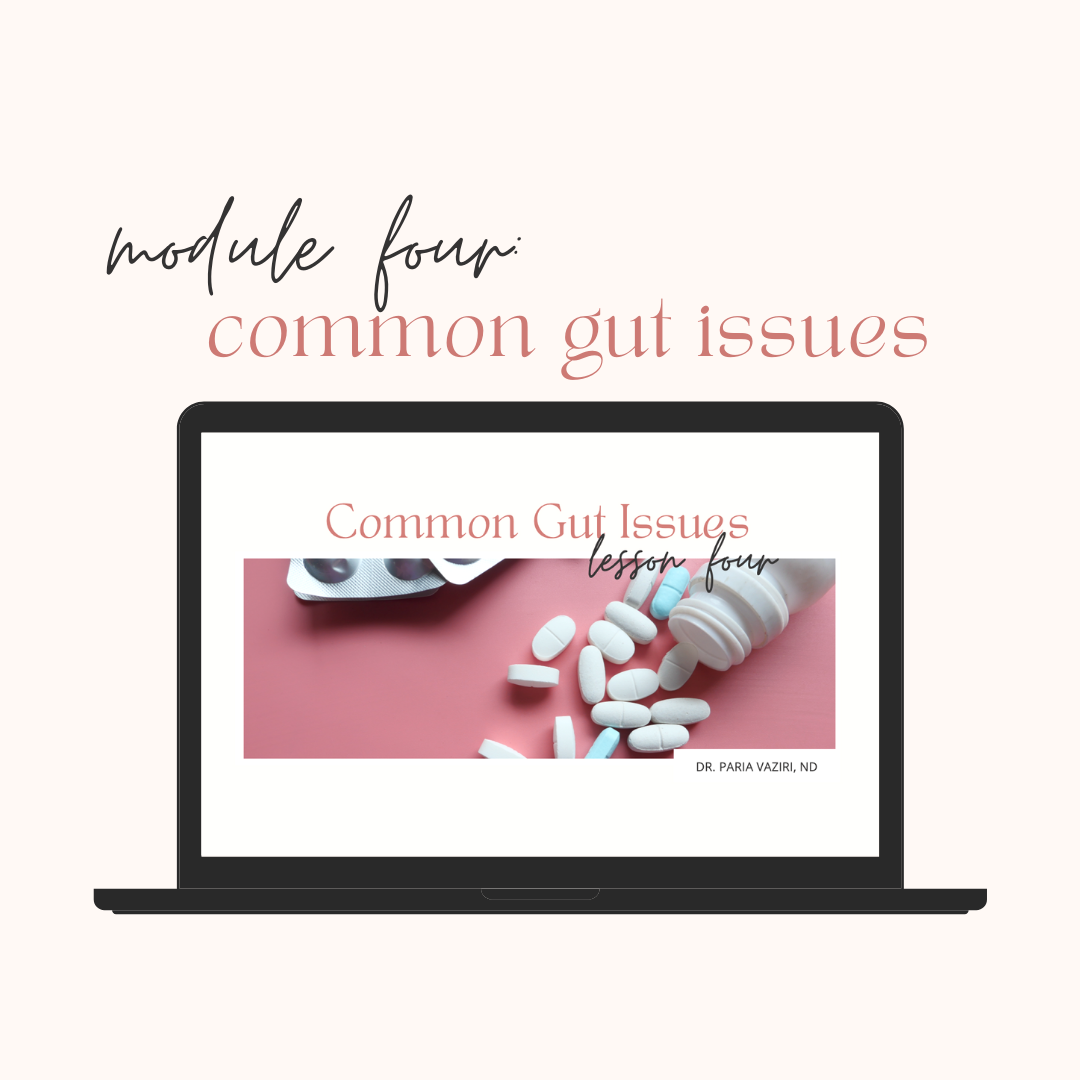 Once we've finished fully diving into all the ways to strengthen the foundations of health, we can now take a look at how gut imbalances such as SIBO, candida, or leaky gut can manifest. By the end of this module, you should have a clear vision of how each gut imbalance occurs and what symptoms can correlate to them.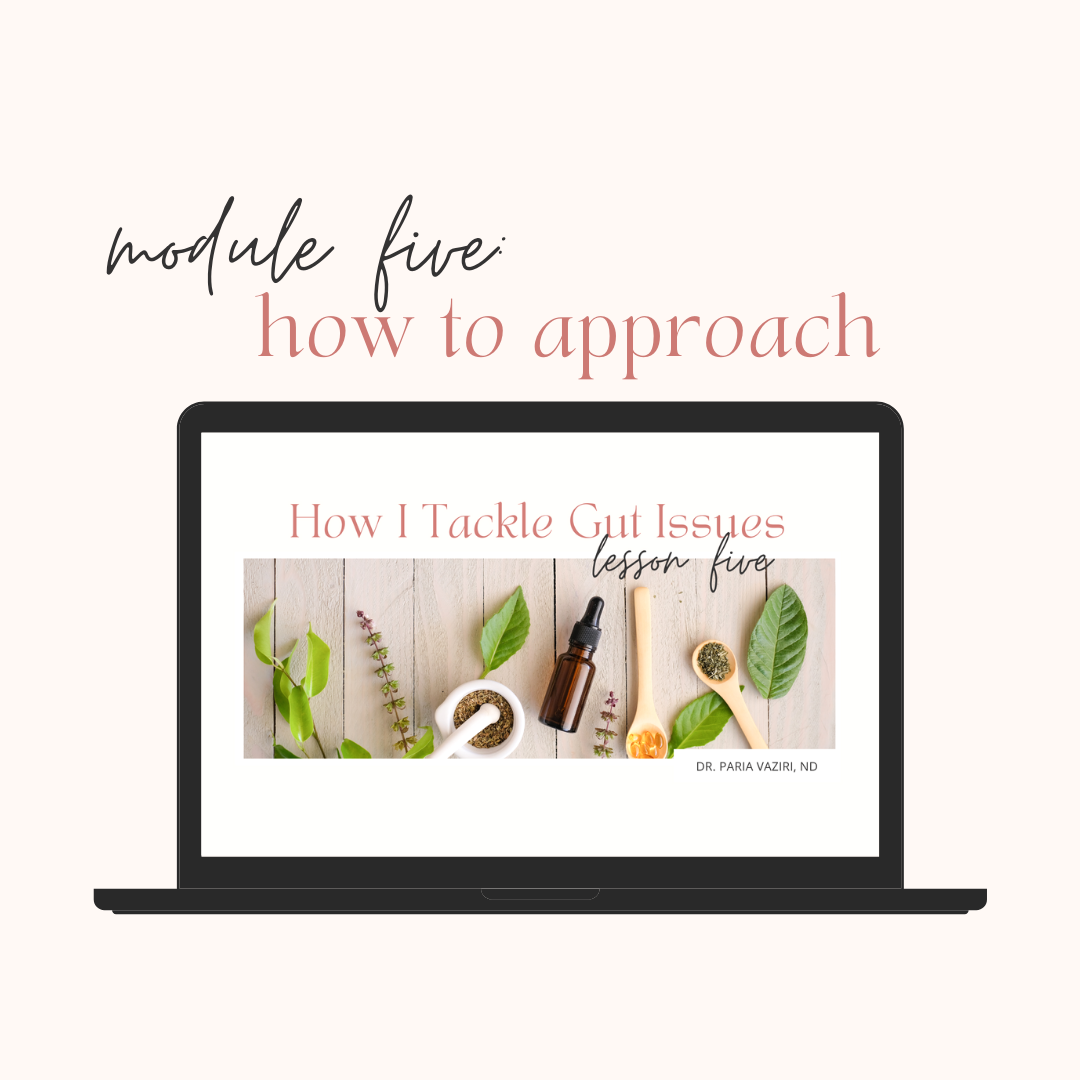 In module six, I walk you through exactly how I tackle each gut condition in my practice. This includes my 5R approach to gut healing (remove, replace, reinoculate, repair, rebalance) along with my go to supplements.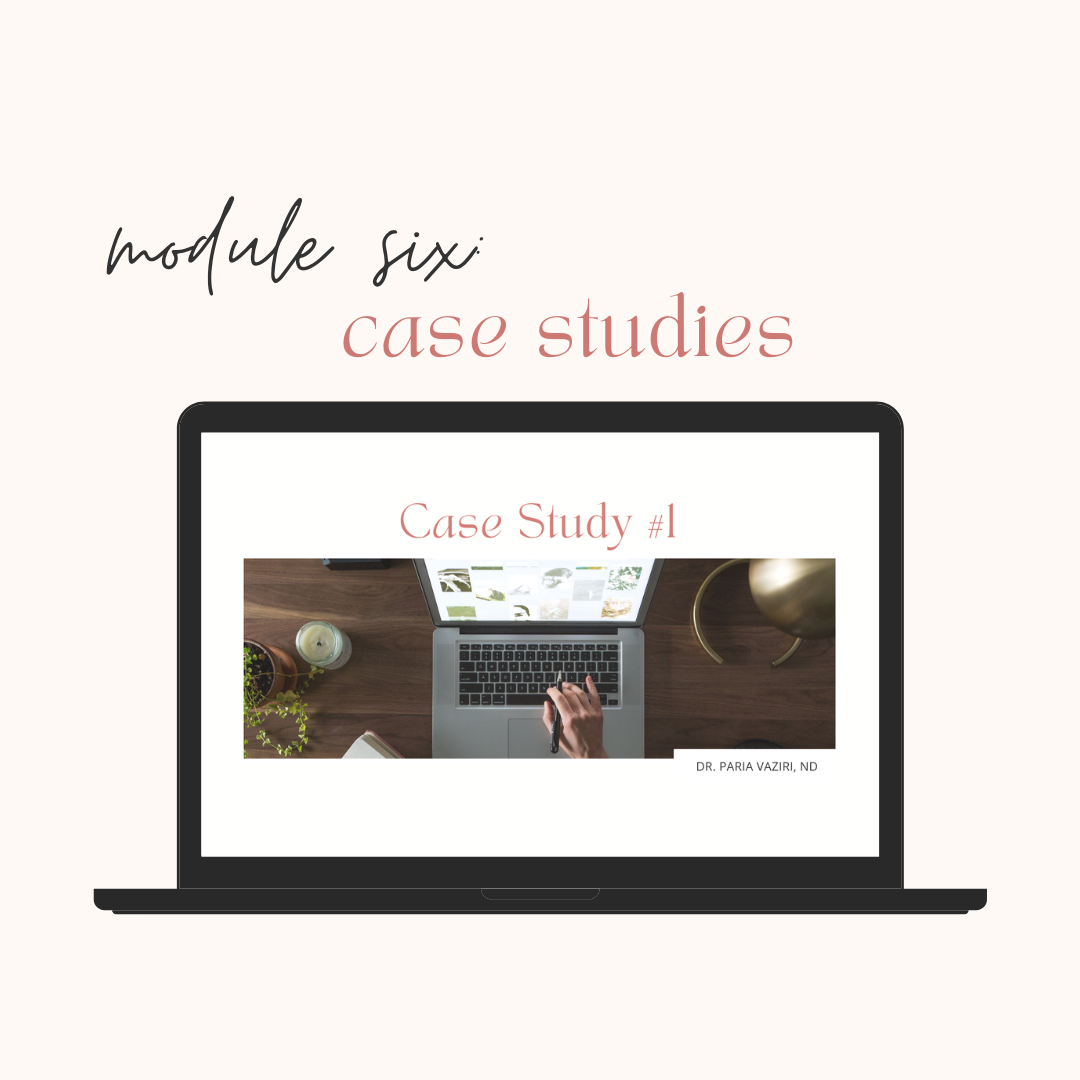 In the final module, I walk you through three case studies from my practice with a full GI Map stool test review, how I tackled each case, and final gut transformation experienced!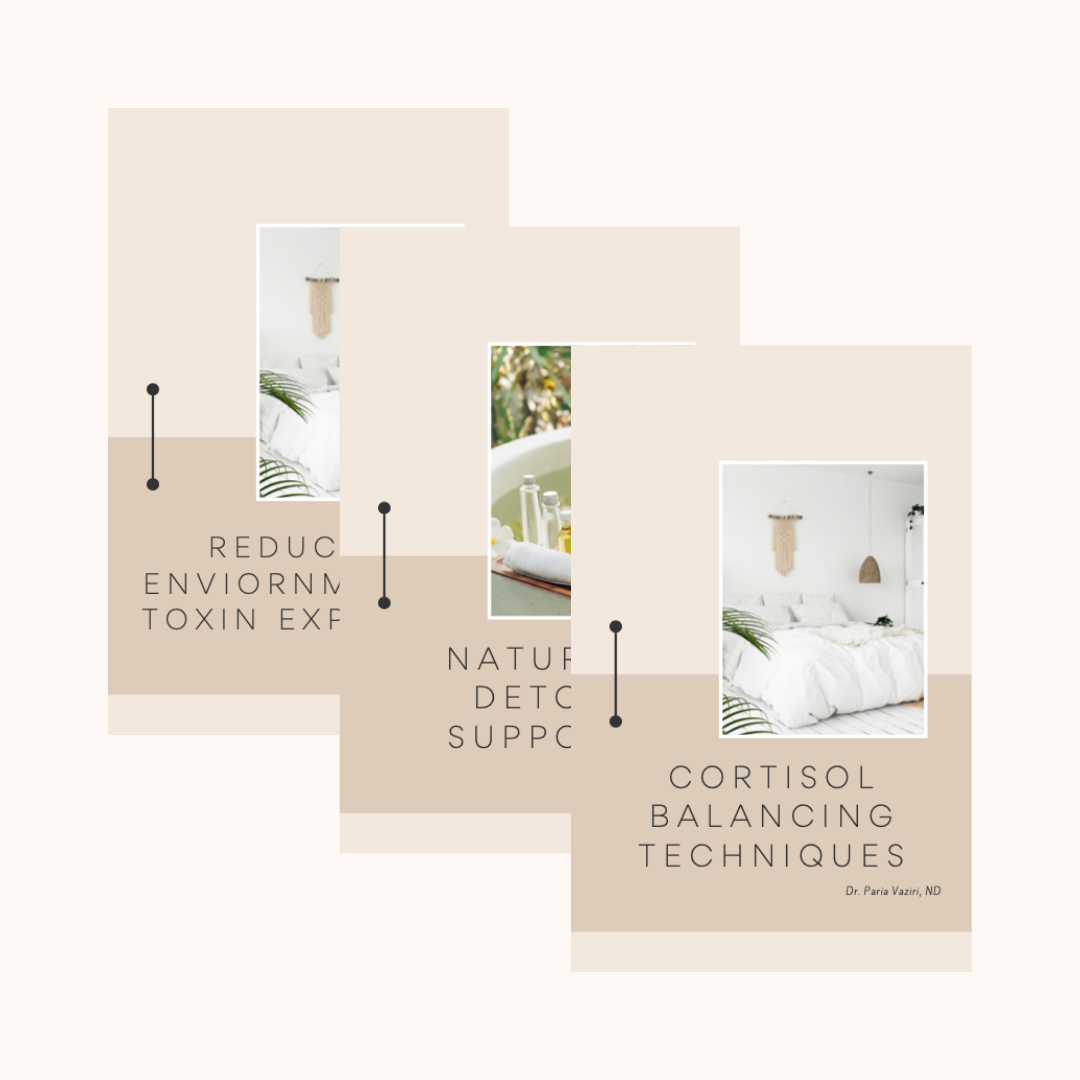 Access to a collection of handouts aimed at supporting not only gut health, but your overall health and wellbeing. This includes how to support your adrenal health with cortisol balancing techniques, reducing exposure to environmental toxins, and natural detox support.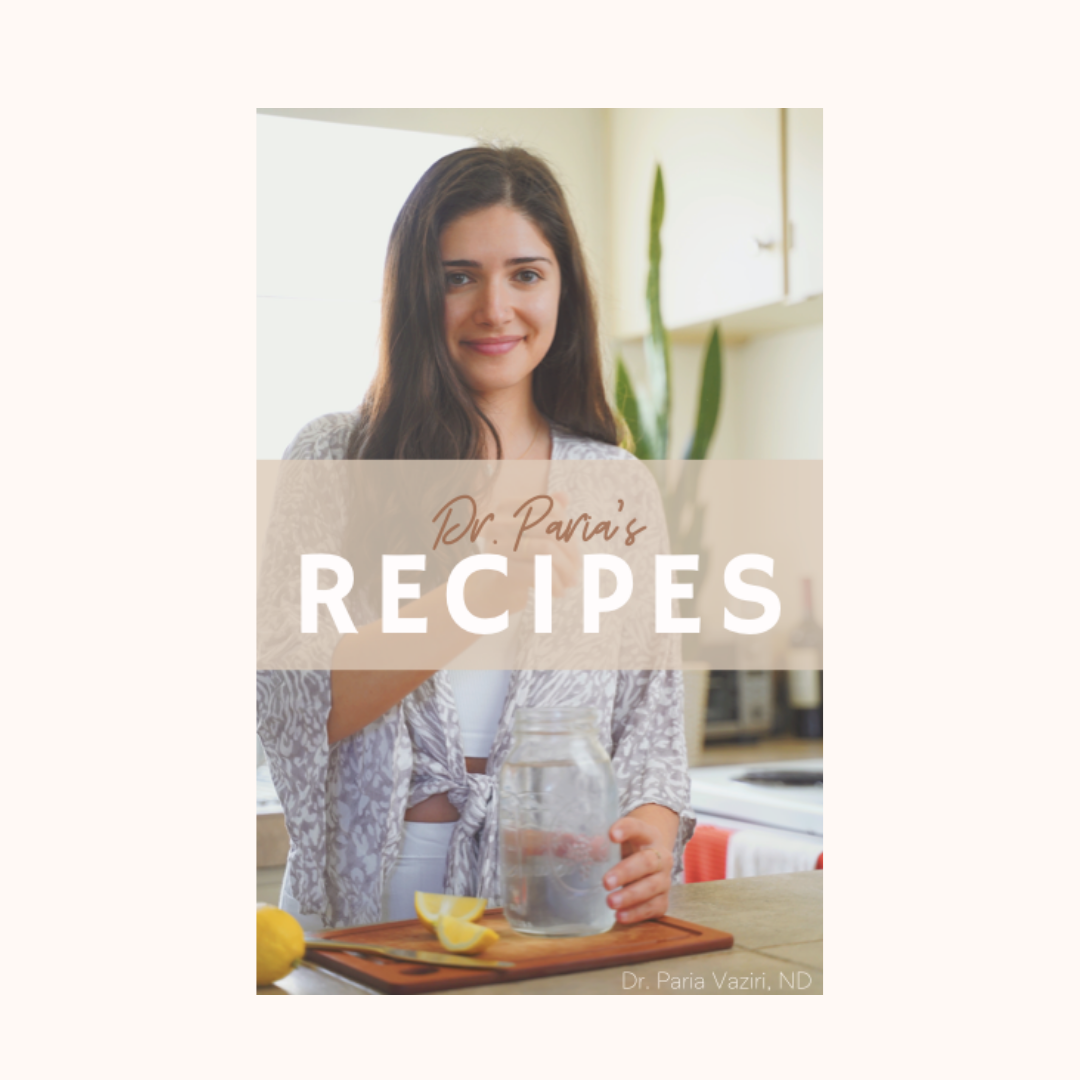 A collection of 60+ of my favorite recipes, ranging from delicious salads and hearty soups to homemade pasta sauces and enchiladas. The key to cooking healthy is shifting towards using more whole foods and less processed foods. In this ebook you'll not only find nourishing recipes, but you'll learn the basics of how to cook easy and healthy meals using minimally processed, fresh ingredients.
"This course was incredible! I'd been feeling overwhelmed with my health and had no idea where to start. This program helped me learn how powerful my day to day habits are for my gut health. I learned a lot about my own gut health and how to tackle an overall healthier lifestyle. My favorite part was the recipe book, so many tasty recipes that leave me feeling healthy!"
- Kristina V.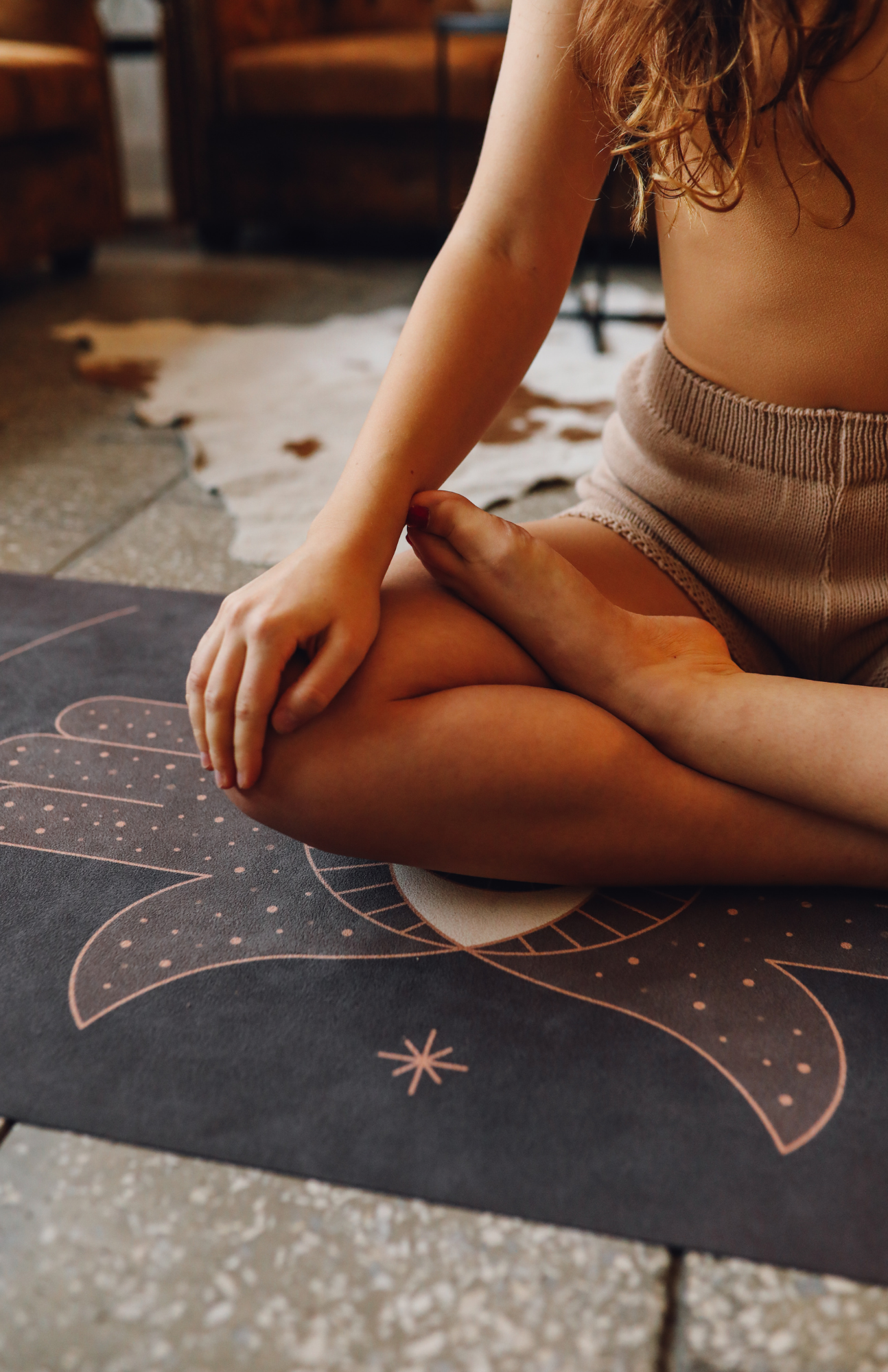 This program offers health, wellness, and nutritional information and is provided for informational purposes only. This information is not intended as a substitute for the advice provided by your physician or other healthcare professionals. You should not rely on this information as substitute for, nor does it replace, professional medical advice, diagnosis, or treatment. Always speak with your physician or other healthcare professional before taking any medication or nutritional, herbal, or homeopathic supplement, or using any treatment for a health problem. If you have or suspect that you have a medical problem, contact your health care provider promptly. Do not disregard professional medical advice or delay in seeking professional advice because of something you have seen or heard in an educational program in the online course. The use of any information provided in this course is solely at your own risk. Nothing stated or posted on this course by Dr. Paria Vaziri is intended to be, and must not be taken to be, the practice of medicine. Information provided in this course DOES NOT create a doctor-patient relationship between you and Dr. Paria Vaziri. Information and statements regarding dietary supplements have not been evaluated by the Food and Drug Administration and are not intended to diagnose, treat, cure, or prevent any disease.